CASTING Uniball Social Media Campaign
Project: Uniball Social Media Campaign

Duration: 3 videos, each 30 seconds long
 

Submission Deadline:  Tuesday, June 27/ 2023 @3:00 pm EST

Usage: local

Tentative Recording Date: 07/05/2023 

Format: .mp3  o .Wav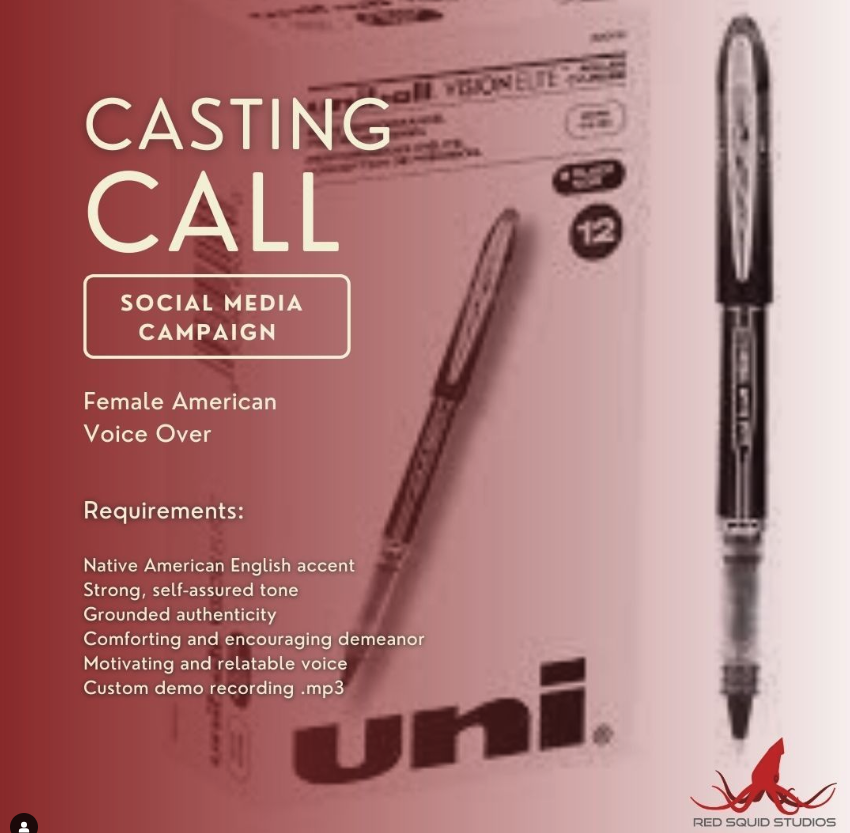 Attention talented voice-over artists! Uniball's casting for a female voice-over artist with a Native American English accent is open until 06/29/2023 at 2:00 pm EST.
We are looking for a young voice, but we also don't want to read to be too bright. It should be more cool, girl, more effortless, and less advertising. Think Billie Eilish in a Vanity Fair interview (sample link).
Redefine your canvas
Make your mark
Unlock your artistry
Find your focus,
Elevate your ideas
Channel your best self
Organize your thoughts
Compose your colors
Brighten your world
Send your audition to [email protected]. If you record multiple takes, they should all be in a single audio file. We prefer files in MP3 format, mono, 48kHz, with a minimum of 16 bits.
Note: Only selected candidates will be contacted for further consideration. Feel free to include any questions in the email when submitting your audition. Please refrain from submitting your audition if you do not agree with the terms of this casting, have conflicts with the brand, already work for the competition, or if the script violates your ethical, moral, or religious principles.
Join our mailing list for updates and collaborations. All creative individuals welcome. Let's grow together!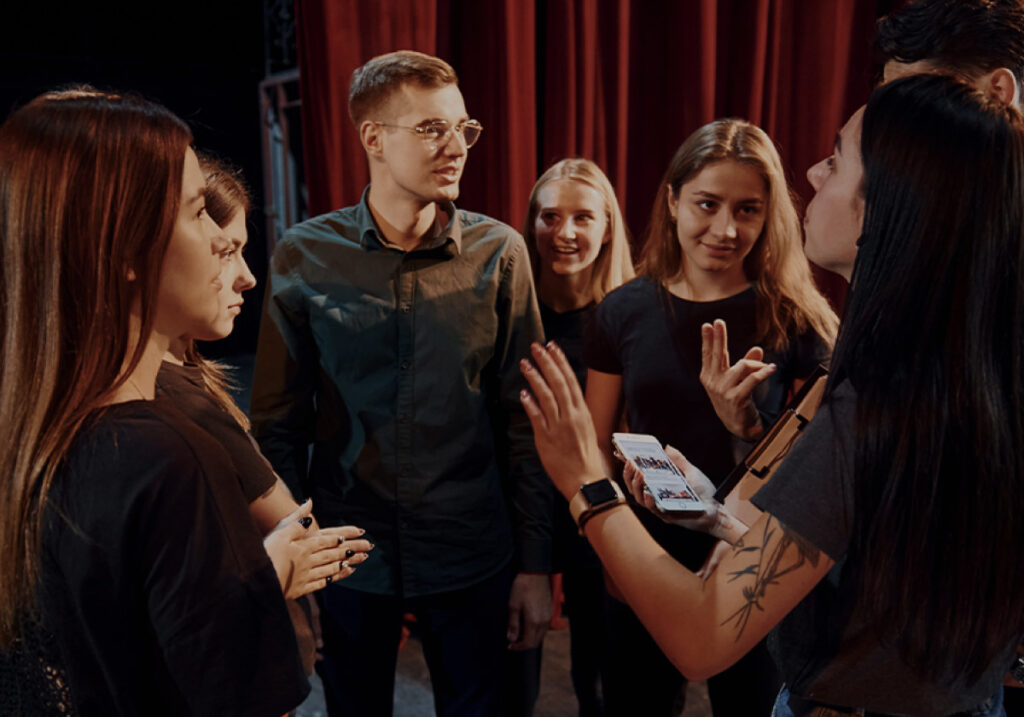 Discover Your Acting Potential: Join Our Community and Stay Connected for Exclusive Casting Calls and Exciting Projects! At RedSquid Studios, we're always on the lookout for talented actors to bring our productions to life. By subscribing to our blog, you'll gain access to insider information on upcoming castings and future projects. Don't miss out on the opportunity to showcase your skills and be a part of our creative journey. Subscribe now and embark on an exciting acting adventure with RedSquid Studios!
Calling All Voiceover Talents: Embrace Diversity and Join Our Growing Roster of Artists! At RedSquid Studios, we celebrate the richness of voices from diverse backgrounds, languages, ages, and genders. We are constantly seeking fresh talent to bring unique perspectives to our projects. By subscribing to our blog, you'll stay connected with our latest casting opportunities and future projects. Whether you're a seasoned professional or an aspiring voiceover artist, don't miss the chance to be part of our vibrant community. Subscribe now to unlock exciting casting calls and embark on a journey of endless possibilities with RedSquid Studios!