Casting Male Voice Over Talent for Michelob ULTRA
Project: Casting Male Voice Over Talent for Michelob ULTRA

Duration: Pending
 

Submission Deadline:  9/26/23 at  12:00 PM
Usage: Internal

Tentative Recording Date: 9/27/23 

Format: mp3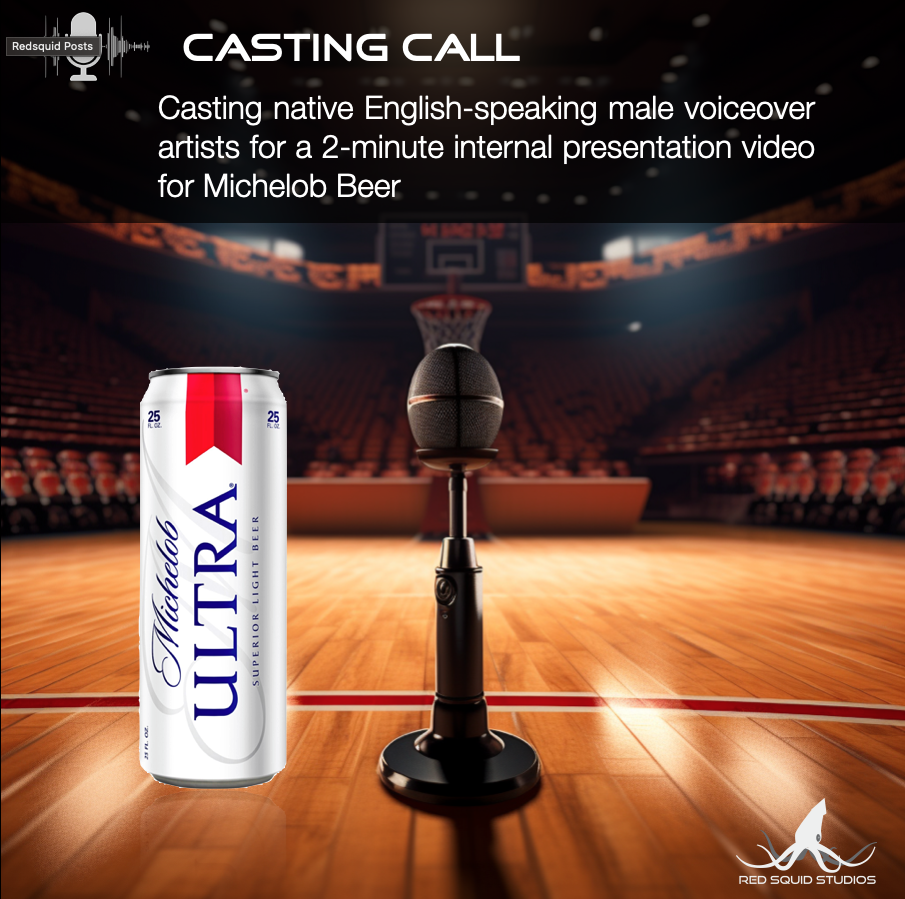 We are excited to announce a casting call for native English-speaking male voiceover artists to lend their dynamic and engaging voices to a 2-minute internal presentation video for Michelob Beer. This video aims to captivate and inform our team about the exceptional qualities of Michelob and its brand essence. 
Michelob Ultra and the NBA got together. It's kind of a no-brainer, right?
From our end, we want to redefine what well-being means.
That's why we brew a beer with low calories and great taste,
That invites you to enjoy it all without compromising anything.
 A beer, bigger than a beer.
On the other hand, The NBA has redefined how people enjoy sports.
It's way more than three-pointers, stats, and championships.
NBA it's all about the sweat, the swag, and the show.
It's a global phenomenon that everyone enjoys both on and off the court.
This is why our role is to provide access for people all over the world…
But not any access…. superior access! 
This is how we will expand the NBA court across the world for everyone to Enjoy It All.
When submitting the casting, ensure the file is in MP3 format, under 10MB, and preferably in mono, 48kHz, with a minimum of 16 bits. Include multiple takes in a single audio file. If you encounter any issues, email the casting along with your information to [email protected].
Note: Only selected candidates will be contacted. Feel free to include questions in the form or email. If you disagree with the terms, have conflicts with the brand, work for the competition, or find the script violating your principles, refrain from submitting.
Name the file correctly: casting_Title_YourName.mp3. Incorrect labeling may result in omission.
Join our mailing list for updates and collaborations. All creative individuals welcome. Let's grow together!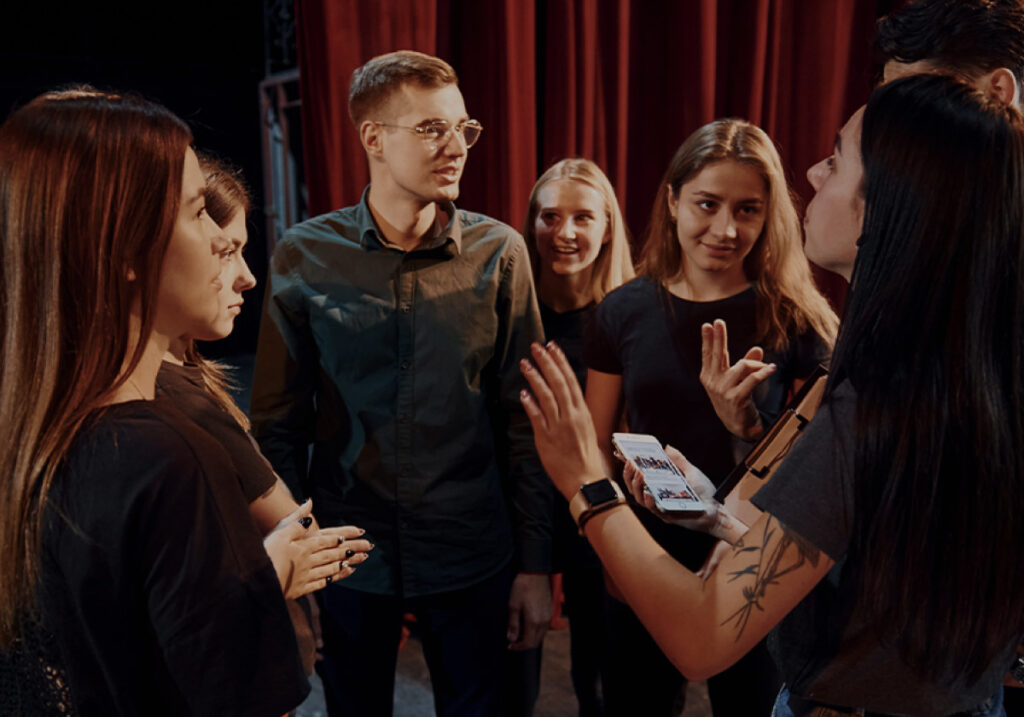 Discover Your Acting Potential: Join Our Community and Stay Connected for Exclusive Casting Calls and Exciting Projects! At RedSquid Studios, we're always on the lookout for talented actors to bring our productions to life. By subscribing to our blog, you'll gain access to insider information on upcoming castings and future projects. Don't miss out on the opportunity to showcase your skills and be a part of our creative journey. Subscribe now and embark on an exciting acting adventure with RedSquid Studios!
Calling All Voiceover Talents: Embrace Diversity and Join Our Growing Roster of Artists! At RedSquid Studios, we celebrate the richness of voices from diverse backgrounds, languages, ages, and genders. We are constantly seeking fresh talent to bring unique perspectives to our projects. By subscribing to our blog, you'll stay connected with our latest casting opportunities and future projects. Whether you're a seasoned professional or an aspiring voiceover artist, don't miss the chance to be part of our vibrant community. Subscribe now to unlock exciting casting calls and embark on a journey of endless possibilities with RedSquid Studios!