CASTING VO GEORGIA LOTTERY HOT 7's
Projecto: Hot 7's

Duración: 60 sec
 

Fecha límite de entrega:  Viernes June 30/ 2023 @8:00 am EST
Usage: local

Fecha tentativa de grabación: 07/05/2023 

Formato: .mp3  o .Wav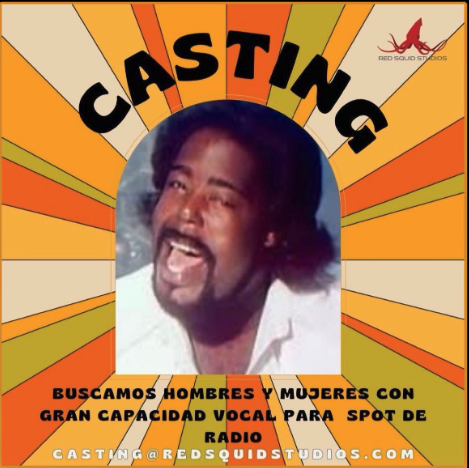 Estamos buscando hombres y mujeres talentosos para participar en un casting para un spot de radio de la Lotería de Georgia. Este spot tiene una historia simple, pero con un detalle de voz muy particular. La voz es una especie de Barry White, Ron Burgundy. Una voz "canchera" "jazzy, algo "cheesy" un tipo de "ladies man". Piensen que están leyendo este script en los 70's, vestidos con una bata de seda después de salir de su jacuzzi con un cocktail Mai Tai en la mano. Diviértanse al leer palabras como "Heeey mis amores" y alarguen palabras como "heeey" o "friiio" Traten de ser lo más meloso y smooth posible. Escucha al referencia abajo de un spot similar

VO: Hombre 40-60 años con ese tono de voz grave, smooth, un Barry White, un "ladies man". Este debe de ser el tipo de personaje que personificará.
AVO: Esta voz es muy diferente a la de nuestro "smooth talker"Hombre o mujer en sus 30's-40's. (Buena pronunciación de inglés) Con un tono natural, no sobre actuado ni sobre vendedor. Es esa voz cotidiana que puede poner punto final de forma amigable a toda esta historia llena de locura.
This spot would have slow, sultry jazz with a slow, smoooooth-talkin' deep voice to deliver the lines.
SFX: Smooth jazzy music plays while our VO talks.
VO:
Heeey mis amores… ¿listos para subir la temperatura?
Que bien, porque los nuevos Hot Sevens scratchers son la forma para volver más caliente
tu verano. Ve por el flameante, el ardiente o el caliente scratcher, solo, si te gusta lo candente…
Así es, con un premio mayor de $2,777,777 dólares estos scratchers están en llamas baby.
Tan calientes, que pueden tostar malvaviscos.
Tan calientes, que pueden derretir un enorme iceberg…
Y aunque estés hecho de fuego, tendrías que agarrarlos con unas pinzas…
Los Hot Sevens scratchers son tan calientes, que los fósforos se prenden al verlos…
Más calientes que el asfalto en Georgia… en agosto, dentro de un microondas
a alta temperatura por 20 minutos… ¿me entiendes? Seguro que sí!
Así es que préndete y prepárate para ganar un premio que te dejará friiiooo,
¿Irónico cierto? Ya lo sabes…
Music fades out.
ANNCR:
Scratchers ardientes, dinero refrescante. Juega los nuevos Hot Sevens scratchers
de la Lotería de Georgia.
Envía tu audición a [email protected]. Si grabas varias tomas, todas deben estar en un solo archivo de audio. Preferimos archivos en formato mp3, mono 48KHZ a un mínimo de 16bit.
Nota: Solo se contactará a los candidatos seleccionados para una mayor consideración. Siéntete libre de incluir cualquier pregunta en el correo electrónico al enviar tu audición. Por favor, si no estás de acuerdo con los términos de este casting, tienes conflictos con la marca, o si ya trabajas para la competencia, o si el guion viola tus principios éticos, morales o religiosos, te pedimos que no envíes tu audición.
Join our mailing list for updates and collaborations. All creative individuals welcome. Let's grow together!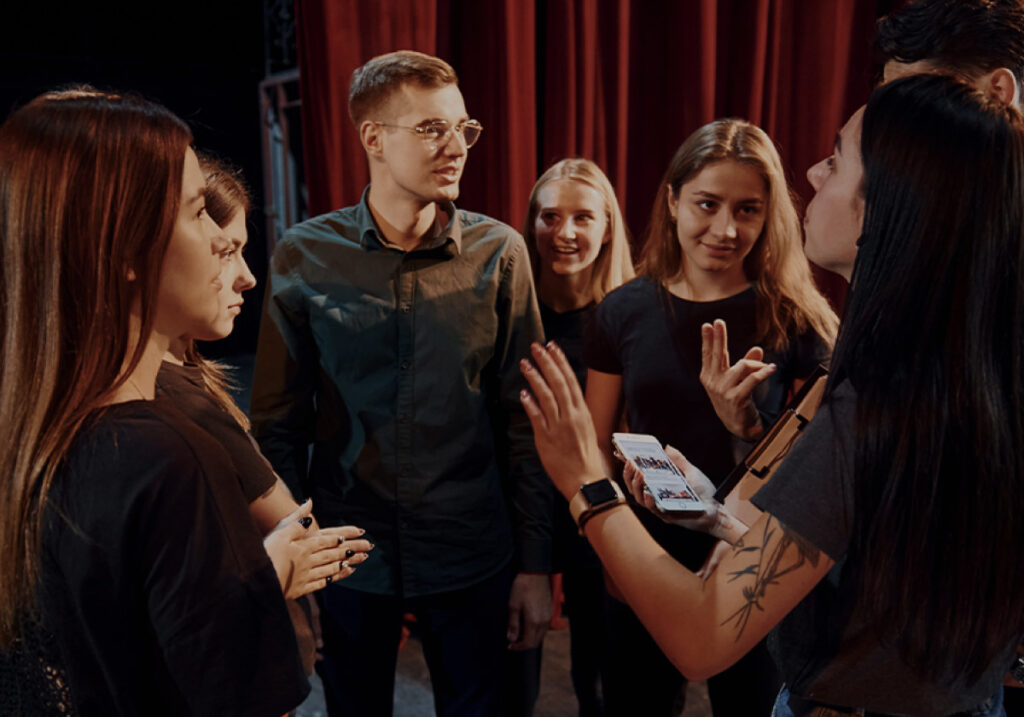 Discover Your Acting Potential: Join Our Community and Stay Connected for Exclusive Casting Calls and Exciting Projects! At RedSquid Studios, we're always on the lookout for talented actors to bring our productions to life. By subscribing to our blog, you'll gain access to insider information on upcoming castings and future projects. Don't miss out on the opportunity to showcase your skills and be a part of our creative journey. Subscribe now and embark on an exciting acting adventure with RedSquid Studios!
Calling All Voiceover Talents: Embrace Diversity and Join Our Growing Roster of Artists! At RedSquid Studios, we celebrate the richness of voices from diverse backgrounds, languages, ages, and genders. We are constantly seeking fresh talent to bring unique perspectives to our projects. By subscribing to our blog, you'll stay connected with our latest casting opportunities and future projects. Whether you're a seasoned professional or an aspiring voiceover artist, don't miss the chance to be part of our vibrant community. Subscribe now to unlock exciting casting calls and embark on a journey of endless possibilities with RedSquid Studios!